Using techniques and preparations enjoyed for thousands of years, the benefits of Maharishi Ayurveda have been documented by scientific research and published in reputable scientific journals.
What people say: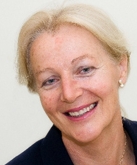 Pat Mickan
– Dual Olympic basketballer, Mother of two, former Journalist:
"Once you are on the path of trusting in your body's intelligence to recover from various maladies, then you usually pursue and experiment with many forms of natural health modalities. I certainly have.
"But I have found Maharishi Ayurveda to be the single most integrated form of natural health – as it balances the mind and body – while it works to support the return to good health. It is subtle – so that it feels like the body is doing the recovery, which of course, it is."