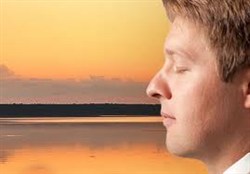 The most precious thing in life today is "downtime" – time to our Self. Even when we are at the bus stop or talking to our friends, we are texting someone or checking Facebook. Rest, however, is fundamental for the body to revive, heal and regenerate.
It's interesting that the rest gained during the practice of Transcendental Meditation (TM) is deeper than deep sleep. In this simple mental technique the mind is allowed to effortlessly settle to a very pleasant state where it is still yet fully awake to itself. The body gains deep rest as a natural outcome of this process. Afterwards we feel more alert, clear, uplifted, energised and motivated to tackle the day.
The health benefits of practising Transcendental Meditation 20mins twice daily are well established. Rigorously designed research studies, published in well-reputed journals, have found that TM reduces anxiety, hypertension (high blood pressure), heart attacks and stroke. Most importantly it restores happiness and clarity – our lifestyle choices are spontaneously more in accord with our body's intelligence.