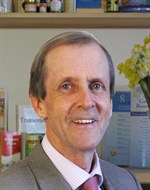 Robert Johnson is a practitioner in Maharishi Ayurveda preventive healthcare, Maharishi Light Therapy with Gems (an adjunct of Maharishi Ayurveda which utilises the healing properties of gemstones) and is also a teacher of the Transcendental Meditation technique.
He runs TM courses and sees clients for Maharishi Ayurveda and the Light Therapy with Gems at  Melbourne City Centre in St Kilda Rd.
Robert is available for in-house seminars and information talks.
Robert Johnson
Maharishi Ayurveda Practitioner
(03) 9822 8656
0403 757 407